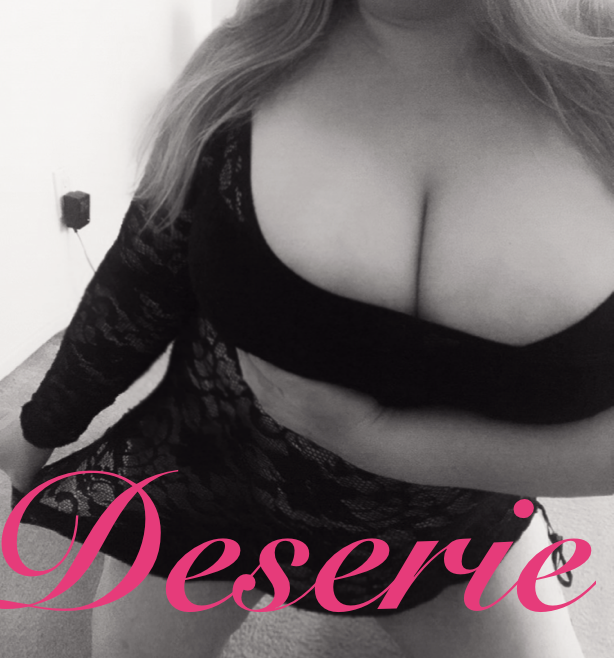 My name is Deserie although some may know me as Busty Dee Dee. I am a 5 Star, All-American, voluptuous, beautiful woman that is anything but ordinary! Ranking several times over in the Top 100 providers on the worlds most authentic and respected review site, I will strive to deliver that "One in a Lifetime" that every man hopes for when seeking out quality companionship.
I invite you to share time with me in my private, upscale residence where once you arrive we can close the doors and leave the boring and mundane behind. I have everything one would need to feel comfortable here with beautiful decor, music and candles to set the ambiance. My hope is that our time together will be cemented in your memory as one of your most exciting encounters to date.
I pursue other interests and responsibilities outside of this exciting hobby therefore to maintain my privacy I am unable to show my face however I have been told on several occasions that I have "one of the most beautiful faces one has ever seen on a provider". I am confident that when we meet you will be delighted not only in my beauty but in my overall appearance as well. I have been described as voluptuous, curvy, thick or small bbw, I suppose it is all in the eye of the beholder. I stand at 5'8″ and I am naturally busty with soft curves that are proportionate and inviting and I have long, flowing blonde hair to get lost in.
I am educated and well traveled and able to maintain conversations on many worldly subjects. You will find that I am always engaged and never detached during our time together. I am confident and able to carry myself in any type of social gathering whether it be business, casual, black tie or just the two of us in my hidden sanctuary. Wherever we may be, I will always be upbeat and accommodating, drama free and able to sense your personality, mood and comply accordingly. No two human beings are alike. I look forward to creating a custom encounter designed specifically for you!